If girls have go-to shorts and basic tees, I have my over-sized button downs.
I think this type of fashion interest was mostly influenced by my Mom. She was always the type to buy large sized
polos
in different colors and prints. This was a widely known fashion for women (and men) back in the 90's. They wear it as is, on their waist or just as a cover up.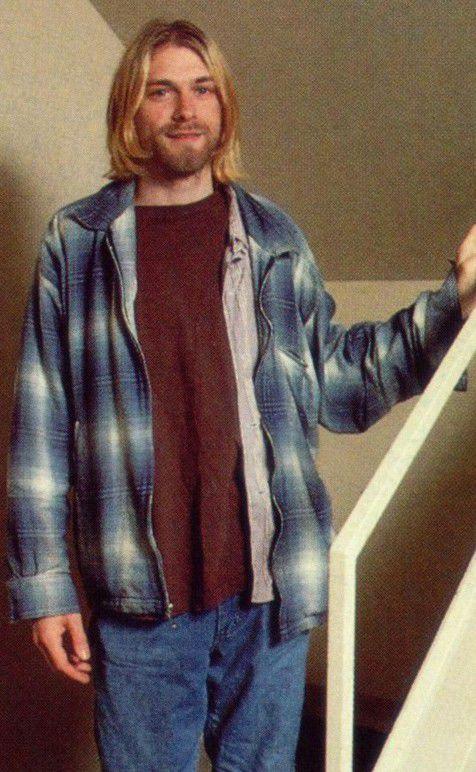 Kurt Cobain... He HAD TO BE here.
Going back to my outfit...
Black Leggings: Divisoria
If you're going to follow my blog, you'll probably be bombarded with posts like this. What can I say? I love the 90's and I kinda got stuck there... in a good way :)